02/04/1986 o 09/04/1986
-MERMELADA("No Aprendí Bien")
-ALEXIS("Do You Really Want Me?")

-STARSHIP("Sara" CLIP)
-ANNE CLARK("Heaven") *Puede que también interpretará "Our Darkness".

-ZENO("A Little More Love")

-GRACE JONES("Pull Up the Bumber" CLIP)
-PET SHOP BOYS("West End Girls", "Love Comes Quickly")
-IRON MAIDEN(CLIP)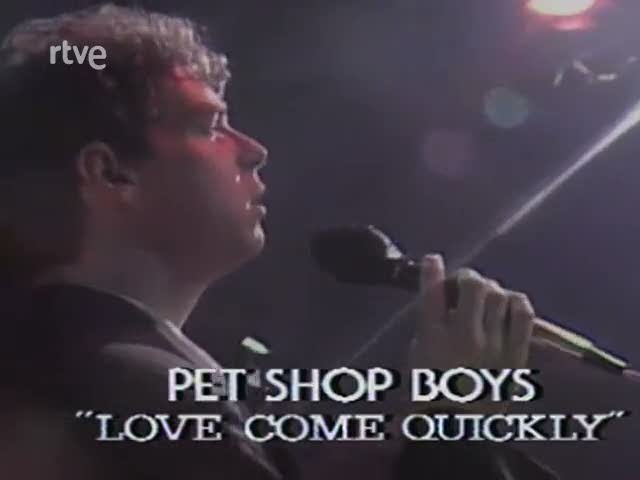 16/04/1986
-SÉPTIMO SELLO("Break Pisquiatrico")

-TALK TALK("Life's What You Make It" CLIP)
-MISION IMPOSIBLE
-ELTON JOHN("Wrap Her Up" CLIP)
-DOUBLE("The Captain of Her Heart")
-SOPHIA GEORGE("Girlie Girlie" CLIP)
-BARÓN ROJO("Cuerdas de Acero" "Hijos de Caín")

-THE CULT("Rain" CLIP)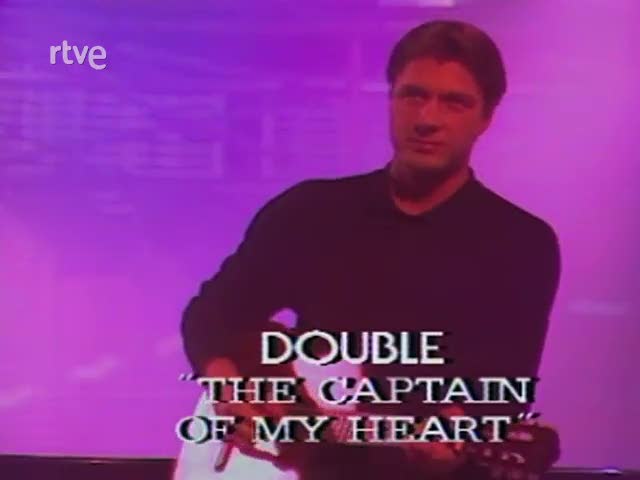 23/04/1986
-PAL("Talk We Don't")

-FEARGAL SHARKEY("You Little Thief") CLIP

-GLUTAMATO YE-YE("Todo Va Dabuten")
-WHAM("I'm Your Man" CLIP)
-BARRICADA("Pisalé")
-LOS NIKIS("El Imperio Contraataca")

-TWISTED SISTER("Leader of the Pack" CLIP)
-HOMBRES G("Marta Tiene Un Marcapasos")
-BSO "A Chorus Line"(GREGG BURGE "Surprise Surprise" CLIP)
30/04/1986
-ANYA("Moscow Nights")

-BSO "9 Semanas y Media"(JOHN TAYLOR "I Do What I Do" CLIP)
-NACHA POP("Relojes en la Oscuridad")
-SIMPLY RED("Jericho")
-ROLLING STONES("Harlem Shuffle" CLIP)
-PVP("Dioses en las Sabanas")
-JERMAINE JACKSON("Do You Remember Me" "I Think It's Love")
-MADONNA("Live to Tell" CLIP)
ANYA "Moscow Nights" TOCATA 30/04/1986

Anya Major, fue una actriz y modelo británica que sería conocida por protagonizar los anuncios de las computadoras "Apple" en 1984. Un año mas tarde haría el papel de "Nikita", interpretando en el clip de este conocidísimo éxito de Elton John a la chica rusa por la que el cantante suspiraba. Anya haría sus pinitos en solitario con este "Moscow Nights" que presentaría Jose Antonio Abellán en Tocata, tal día como hoy hace 30 años; recordando antes también el clip de Nikita, emitido en Tocata el 15/01/1986.

Publicado por I love Tocata 80s en Sábado, 30 de abril de 2016
07/05/1986
-OLÉ OLÉ("Bailando sin Salir de Casa")

-CULTURE CLUB("Move Away") CLIP
-PROPAGANDA("Jewel")
-QUEEN(Entrevista con Brian May y Roger Taylor. Estreno de "A Kind of Magic" CLIP)
-ÑU("No Hay Ningun Loco")
-CHRISTOPHER CROSS("That Girl" "Love is Love in Any Language")

-LIONEL RITCHIE("Say You, Say Me" CLIP)
14/05/1986
-KIKI DEE("Another Day Comes")

-JOAQUIN LERA
-BOB SEGER("American Storm" CLIP)
-LA UNIÓN

-CC CATCH("Cause You're Young")
-BANGLES("Manic Monday" CLIP)
-CHINA CRISIS("You Did Cut Me") *Quizá también intrepretarón "The Highest High"
-MODERN TALKING("Brother Louie" CLIP)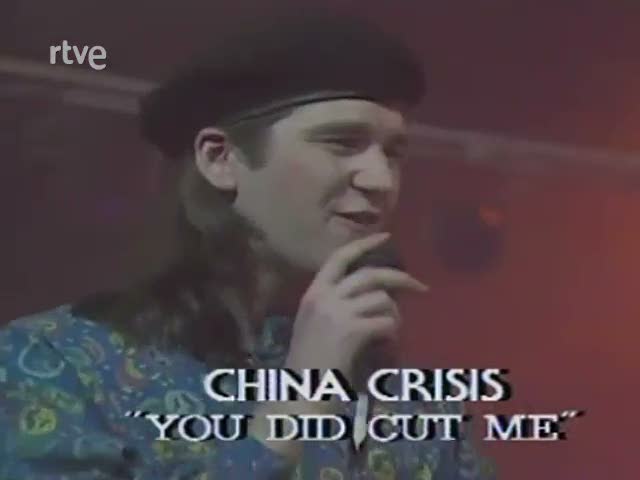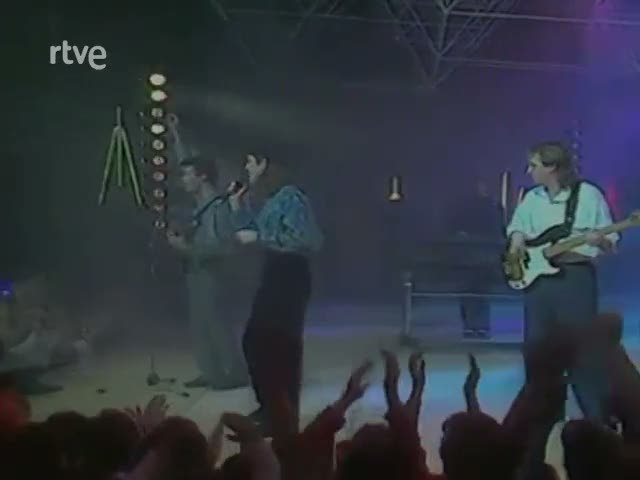 21/05/1986
-TAFFY("I Love My Radio")
-PRESUNTOS IMPLICADOS("Dr Boogie")
-MIKE OLDFIELD("Shine" CLIP)
-AZUL Y NEGRO("Vuelva Usted Mañana")
-BSO "Sueños Radioactivos"(SUE SAAD "Guilty Pleasures" CLIP)
-NIKIS("La Naranja no es Mecánica")

-SANDRA("In the Heat of the Night" CLIP)
-091("Cuando Pierdo el Equilibrio")
-KATRINA & THE WAVES("Is That It" CLIP)
SUE SAAD "Guilty Pleasures" TOCATA 21/05/1986

También un 21 de Mayo de 1986, pudimos ver en Tocata este "Guilty Pleasures" de SUE SAAD, un clip que formaba parte de la BSO de la película "Sueños Radioactivos"(1986). Este vídeo estaba disponible en Youtube hace varios años, muchisimas gracias a la persona que lo subió. La calidad de imagen mejora despues de los primeros segundos...

Publicado por I love Tocata 80s en Sábado, 21 de mayo de 2016
28/05/1986(80 minutos de duración)
-FINE YOUNG CANNIBALS("Suspicious Minds")

-WHITNEY HOUSTON("Saving All My Love For You" CLIP)
-SPEED("Ya Estamos en Europa")
-ANTHRAX("Madhouse" CLIP)
-ANGEL("Dancing in Paris")
-GEORGE MICHAEL("A Different Corner" CLIP)
-HEROICA("Esto No Es Broma")
-THE FIRM("All the Kings Horses" CLIP)
-MAX-HIM("Japanese Girl")
-JANET JACKSON("What Have You Done for Me Lately" CLIP)
-PET SHOP BOYS("Love's Come Quickly" CLIP)
-ROSENDO("Aguanta el Tipo" "El Ganador")
-JEAN MICHEL JARRE("Rendez Vous IV" CLIP)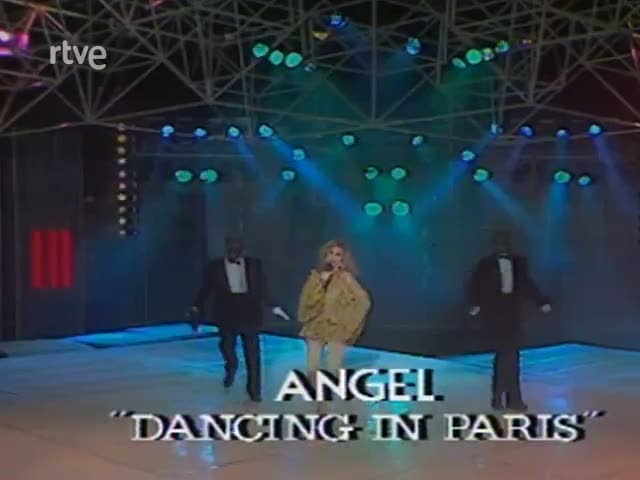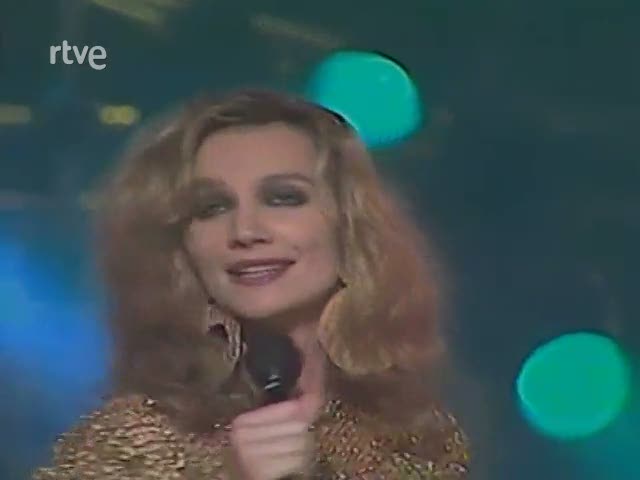 * ENTRE AMIGOS 01/08/1986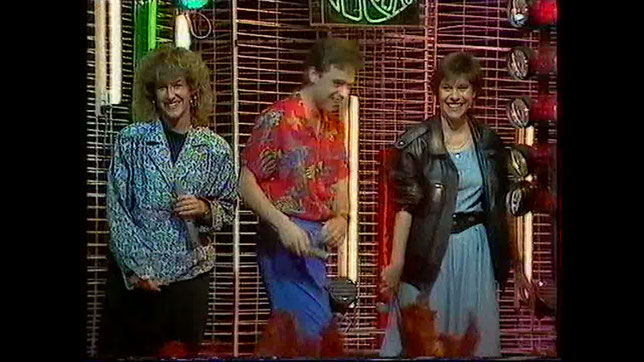 04/06/1986
-EARTHA KITT("This Is My Life")
-JULIAN LENNON("Because" CLIP)
-TARZEN("Pack Rules")

-LA FRONTERA("10 Minutos de Pasión")
-GABINETE CALIGARI("El Calor del Amor en un Bar")
-SIGUE SIGUE SPUTNIK("Love Missile F1-11" "21st Century Boy")
-PETER GABRIEL("Sledgehammer" CLIP)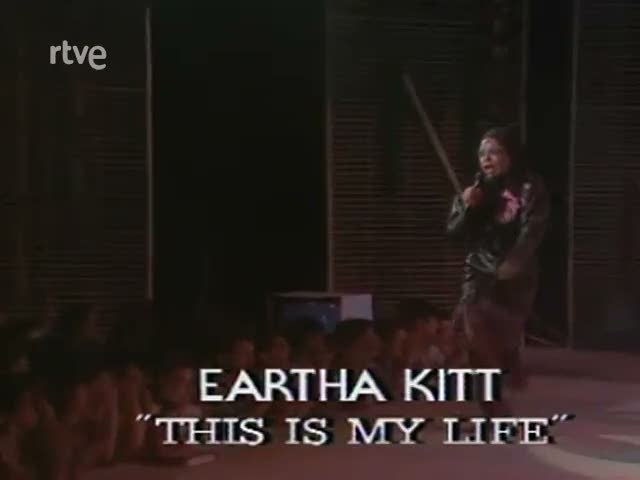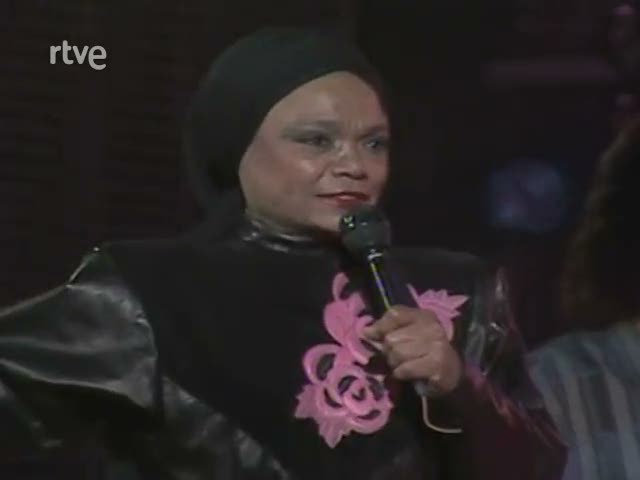 11/06/1986
-SOPHIA GEORGE("Girlie Girlie")
-MR. MISTER("Kyrie" CLIP)
-ASFALTO("No es Solo Amor")
-VÍDEO("Satisfecho")
-JOHN MARTIN("Lonely Love" CLIP)
-TALK TALK("Living on Another World" "Life is What You Make It")
-LIMAHL("Love in Your Eyes" CLIP)
18/06/1986
-LATIN QUARTER("Radio Africa")
-JOE COCKER("Don't Love Me Anymore" CLIP)
-LOS ELEGANTES("Dos Años Atrás")

-TOCAMADERA("Vivo con Una Bruja")

-THE MONROES("Stay Whith Me Jeanette" CLIP)
-SINIESTRO TOTAL("Bailare Sobre tu Tumba")
-MECANO("Ay que pesado", "No Tienes Nada que Perder")
-RONNIE JAMES DIO("Hungry for Heaven" CLIP)
25/06/1986
-OBJETIVO BIRMANIA("Todos los Hombres son Iguales" Remix 86)

-ALPHAVILLE("Dance with Me" CLIP)
-ALAN VEGA("On the Run")
-PILDORA P("Cleopatra")
-ROLLING STONES("One Hit to the Body" CLIP)

-R. BAIS("Dial My Number")
-KATRINA & THE WAVES("Is that It" "Mexico")
-PSYCHEDELIC FURS("Pretty in Pink" CLIP)

-STEPHANIE("Irresistible/Ouragan" CLIP) *Sin confirmar fecha. Pudo haber sido emitido en "Minutos Musicales".